E-ZPass Plus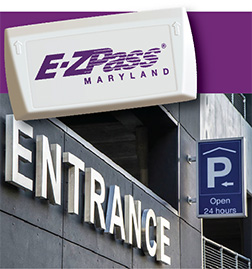 A Convenient Way to Pay for Parking
E-ZPass customers who automatically replenish their accounts with credit cards are eligible to have parking fees deducted from their E-ZPass accounts when using these facilities:
Your account will be automatically debited for the parking fee if the fee is less than $20.00. Parking fees greater than $20.00 will be charged directly to the credit card used to replenish the account.
Watch for E-ZPass Plus to come to additional facilities in the near future.